Churchita
2011 16.3hh Chestnut Thoroughbred Mare
Chita was described by Chronicle of the Horse as "Churchita The Unicorn" when winning the 2017 Colorado's Most Wanted Thoroughbred title. She has range as a beginner lesson horse to an upper-level eventing prospect. Everyone on the Super G team has learned to ride on Chita.
Froggy
2007 13.3hh Bay Paint Pony
Froggy (Froggy Smalls) is a beginner lesson pony that can also take care of young riders in eventing competitions up to beginner novice level. He will walk calmly with a new rider and boldly take on water, ditches, and jumps on a cross country course, as he did in his first show with Super G.
Sorority Girl
2013 16hh Chestnut Thoroughbred Mare
Sorority Girl (JC: Grand Moony) went from finishing 10th in freestyle and 11th in jumpers at the 2017 Thoroughbred Makeover with Ashley to Jonathan's first horse the following year. She is full of talent and sass, making her a worthy lesson horse for an intermediate or advanced rider. With the barn name of "Moo," the essence of Moo can be seen in this "Eventful Adventures of Eventing" episode.
Salsa
2006 13.3hh Chestnut Connemara/Welsh Mare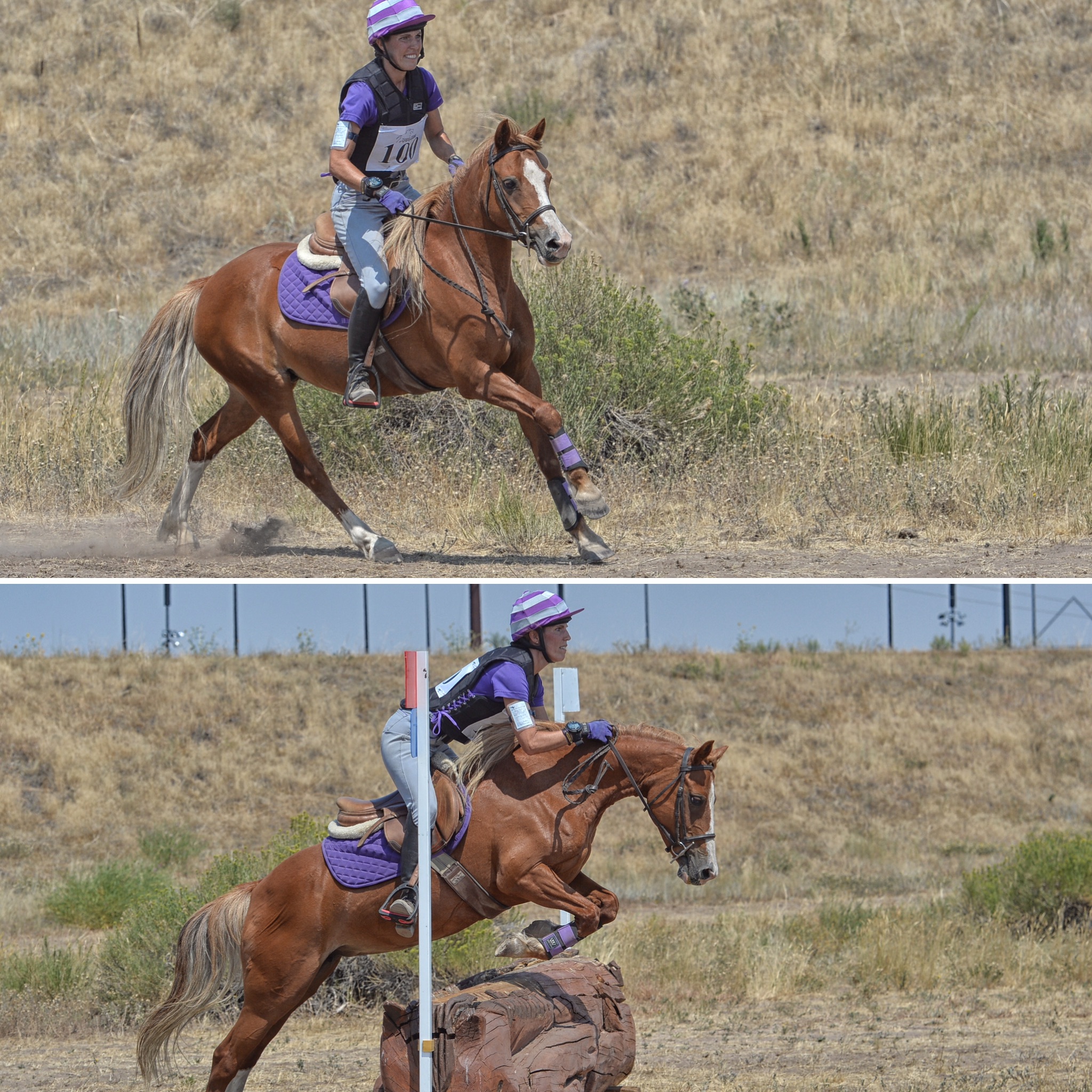 There's something special about Salsa. Maybe it's her perfect blaze, stockings and flaxen mane, maybe it's her spectacular movement, or maybe it's her unending willingness to try something new and put up with a whole new world. Keep an eye out for this one and she will win you over, too.
Cubbie Girl North
2016 16hh Bay Thoroughbred Filly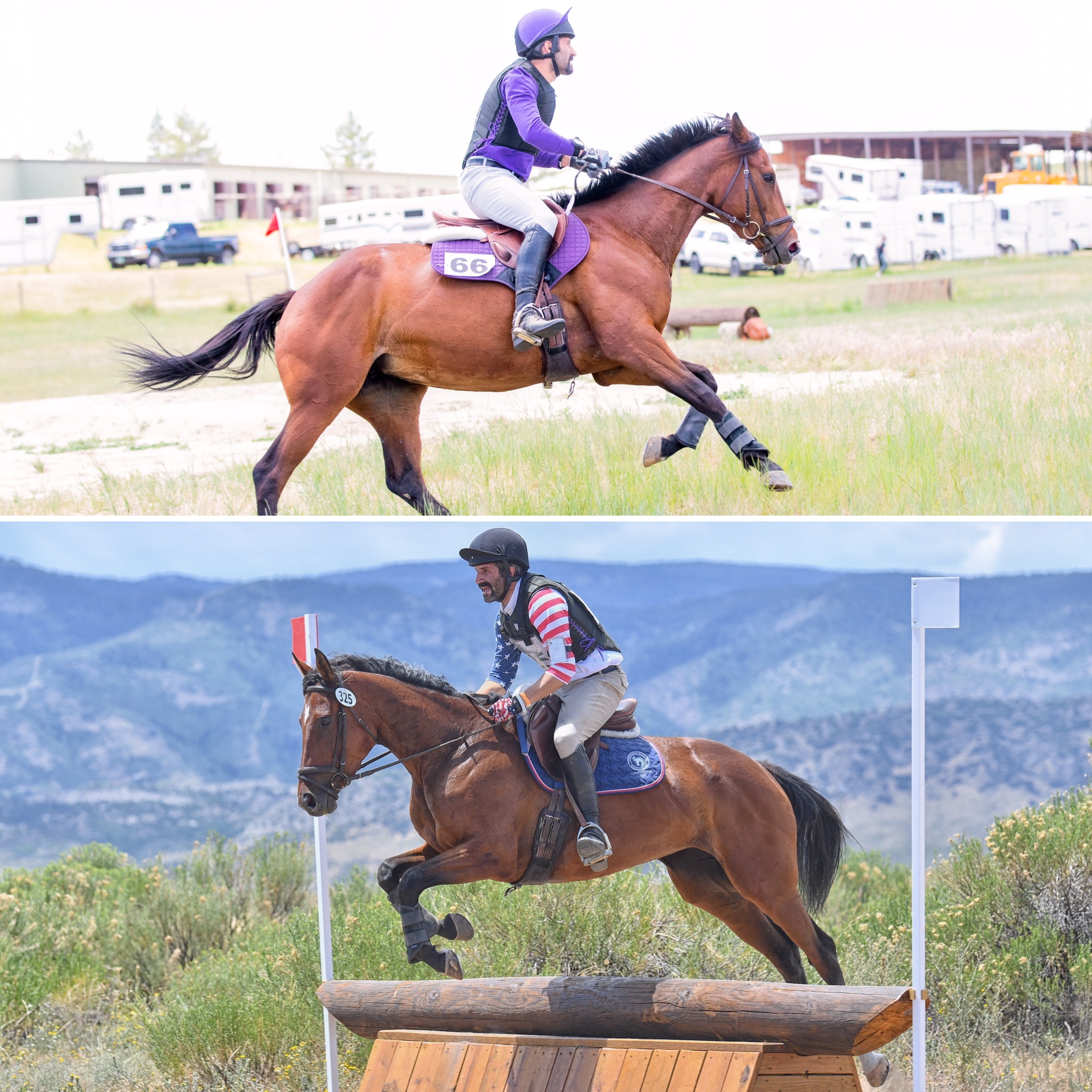 Cubbie was being pointed to the 2020 Thoroughbred Makeover before it was cancelled. She retired after four races as a 3-year-old in June 2019 and has quickly taken to new challenges in her second career. You can follow the Cubbie and Jonathan's journey as part of the "Thoroughbred Makeover Diaries" series published by Paulick Report.
Tiny Dancer
2016 16hh Chestnut Thoroughbred Filly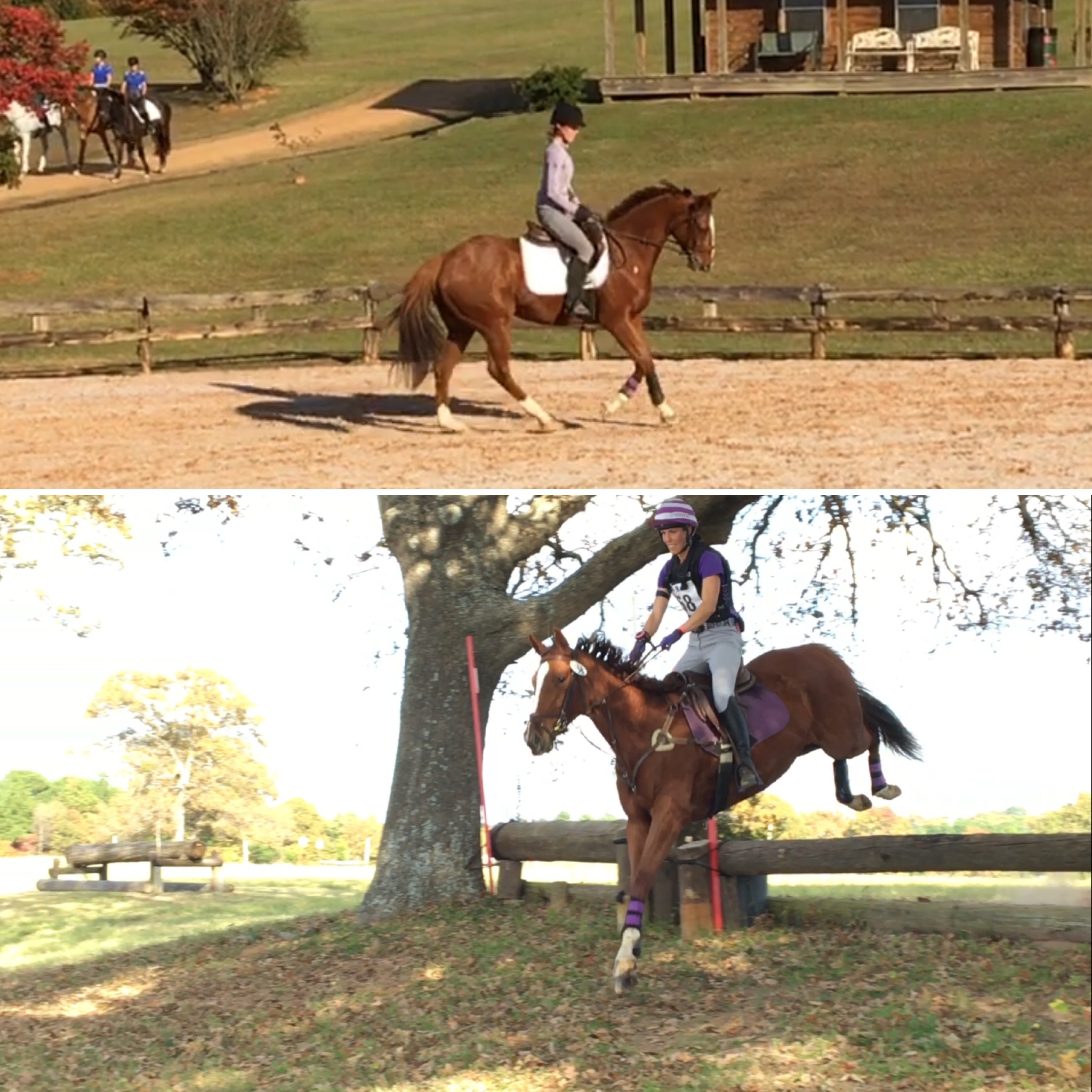 Tiny Dancer (JC: Emily's Pegasus) is a regally bred daughter of Kentucky Derby winner Fusaichi Pegasus. She goes back to Mr. Prospector within two generations on her sire's side and to Northern Dancer within three generations on her dam's side. Sussy retired from racing in May 2020 and competed in her first event in June 2020, finishing in the ribbons. The precocious chestnut mare is always ready for new challenges as she begins to move up the eventing levels.
Rocketman
2017 16.3hh Grey Thoroughbred Gelding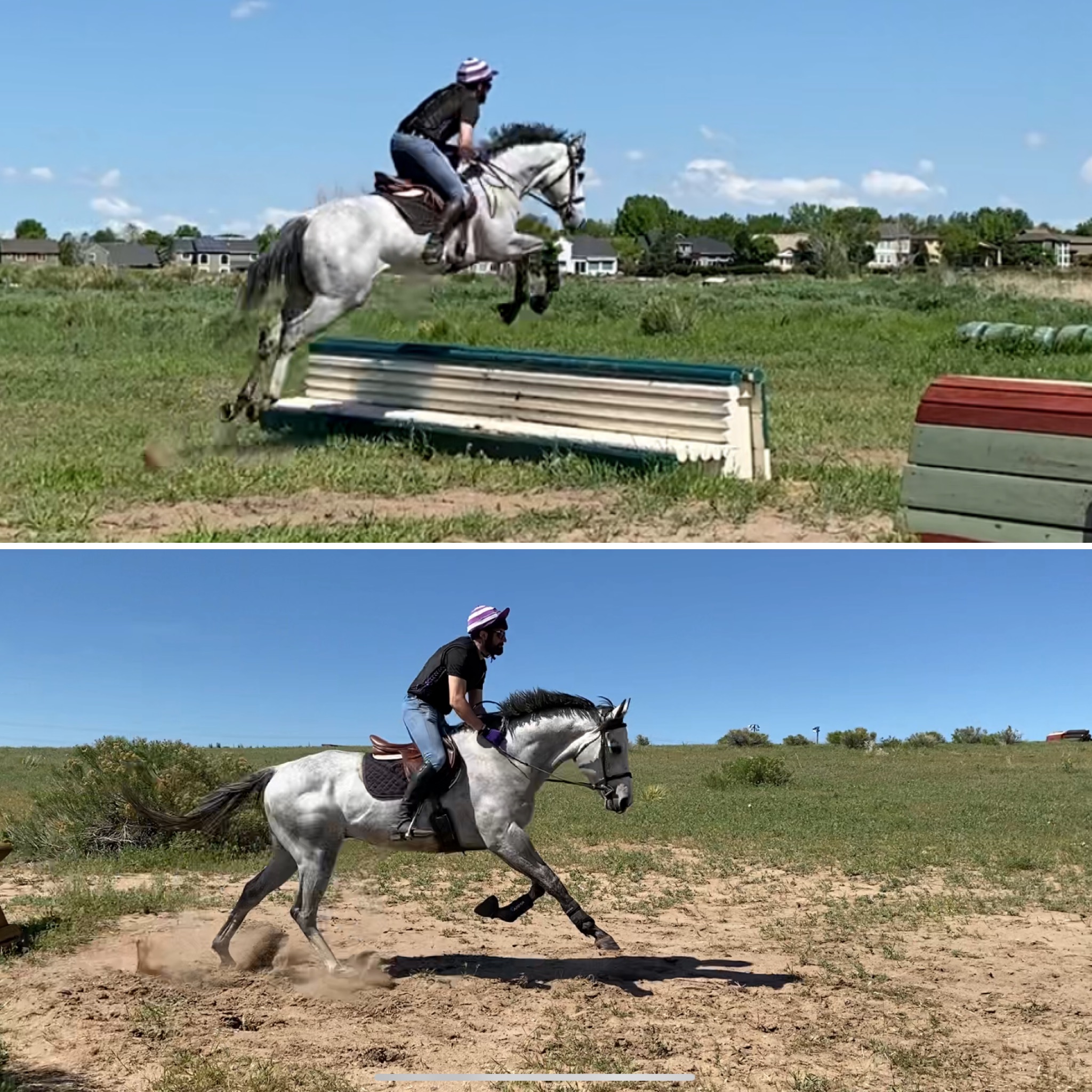 Rocketman (JC: The Gray Man) goes by the barn name of Uno because he has one eye. He matches good looks with a special personality. After retiring from racing as a 3-year-old, he's quickly transitioned to an eventer and has a love for jumping, along with rhythmic gaits. You can follow the Uno and Jonathan's journey as part of the "Thoroughbred Makeover Diaries" series published by Paulick Report.